Viewpoint Diversity Score brings together leaders from business, civil society, and academia who are committed to preserving the freedom of expression and freedom of religion or belief in the market, workplace, and public square.
We recognize that powerful companies in the tech and financial services industries have emerged as de facto gatekeepers of essential services and become crucial mediums of expression in the digital public square. While many of these companies make important contributions to our economy and society, they undermine trust and the institutions of democratic self-government when they engage in censorship, enable cancel culture inside their organizations, or take divisive stands on controversial political issues.
That's why we're calling on companies to respect viewpoint diversity in how they do business, manage their workforces, and engage external stakeholders.
Through our Business Index and Resources we're providing a roadmap for businesses to meaningfully respect customers, and other external stakeholders who hold diverse religious and ideological beliefs, foster viewpoint diversity in their workplaces, and reflect a commitment to the underlying principles of American democracy through their giving and political engagement.
Viewpoint Diversity Score is a project of Alliance Defending Freedom, one of the nation's most respected and successful Supreme Court advocates, working to preserve the fundamental freedoms of speech and religion for all Americans. Collaborating is Inspire Insight, a Christian financial technology firm informing investment decisions on billions of dollars around the globe.
Find out more about who is involved in this coalition below or visit our FAQ page for additional information. You can also contact us to learn about how you or your organization can get involved.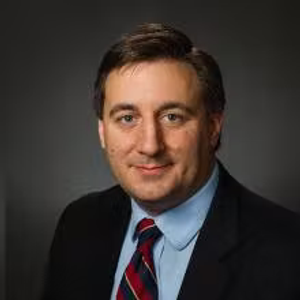 Jeremy Tedesco serves as senior counsel and senior vice president of corporate engagement for Alliance Defending Freedom. In this role, Tedesco leads ADF's efforts to combat corporate cancel culture and build a business ethic that respects free speech, religious freedom, and human dignity. In 2022, Tedesco oversaw the launch of the Viewpoint Diversity Score Business Index, the first comprehensive benchmark designed to measure corporate respect for religious and ideological diversity in the market, workplace, and public square.
Immediately preceding his current role, Tedesco served as senior vice president for communications, during which time he was a lead convener of the Philadelphia Statement, a movement dedicated to restoring free speech and civil discourse. Tedesco also launched a video series called Freedom Matters, profiling ADF clients, cases, and issues. Still under his oversight, the program reached over 47 million viewers in its first two years and continues to reach new audiences on various social media platforms.
Previously, Tedesco litigated First Amendment cases at all levels of the federal court system. He was part of the legal team that represented cake artist Jack Phillips in Masterpiece Cakeshop v. Colorado Civil Rights Commission before the U.S. Supreme Court and argued Phillips' case at the Colorado Court of Appeals. He was also the lead brief writer in two other U.S. Supreme Court wins, Reed v. Town of Gilbert and Arizona Christian School Tuition Organization v. Winn.
Numerous media outlets, including The Wall Street Journal, Fox News, CNN, The New York Times, USA Today, PBS, NPR, and National Review, have interviewed Tedesco or published his comments. Tedesco earned his Juris Doctor in 2004 from the Regent University School of Law.
Members of the ADF Viewpoint Diversity Team also include:
- Daniel Cochrane, Corporate Engagement & Strategic Initiatives Specialist
- Georgia Cline-Miller, Research Analyst
- Madeleine Kennedy, Research Analyst
- Michael Ross, Legal Counsel
- Jay Hobbs, Strategic Campaigns & Initiatives Director
- Bob Pruitt, Sr. Counsel, Corporate Affairs Director
- Patrick Luchuk, Jr. Research & Data Analyst
- Marina Moreira, Corporate Engagement Program Administrator